Alcor HDC-3500
digital cable TV receiver (DVB-C)
Ensures receiving free DVB-C (digital cable television) channels for an existing subscription
In addition to digital receiver, it can be used as a media player and recorder.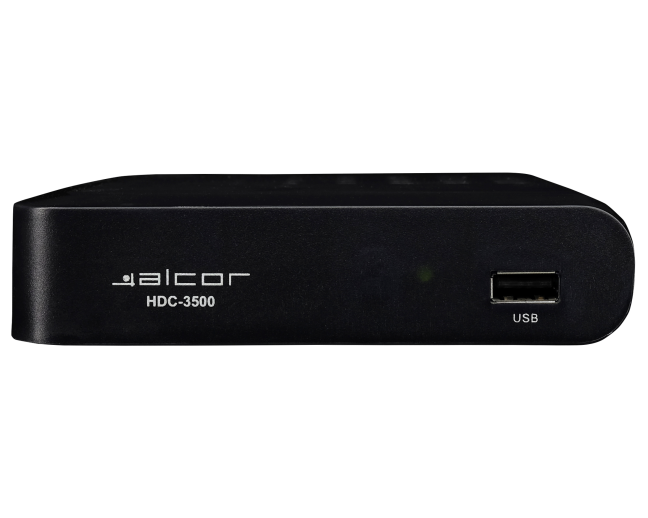 FULL HD 1080
MPEG4
PVR
TIMESHIFT
ELECTRONIC PROGRAM GUIDE
HDMI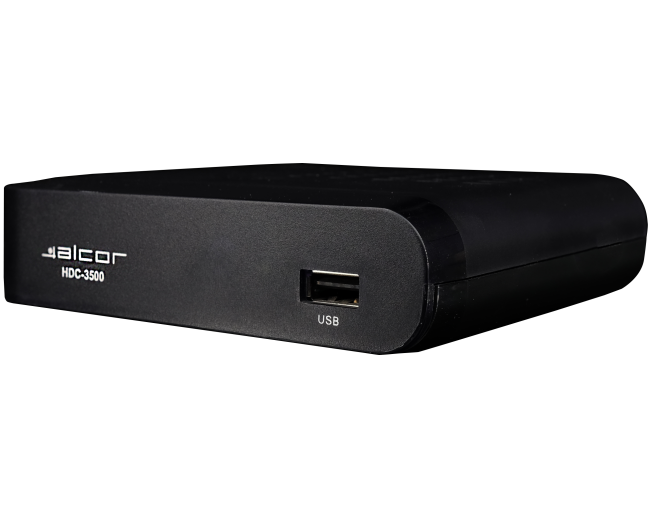 Watch TV in the 21st century!
Television experience in Full HD quality.
Many extra features!
Sort your favorite channels in lists for easy access or use sleep mode and parental lock.
Hungarian menu and teletext display, in addition electronic program guide support.
Have fun!
Record your favorite program or series and play it whenever and wherever you want. You can also record recordings from free broadcasts to an external hard drive or a USB flash drive.
Enjoy the original language! If you want to watch your favorite movie with subtitle, you will find the best choice of colors and sizes for you.
Connect!
HDMI connector makes it easy to connect your receiver with new TVs.
Anywhere, anytime. With the teletext, you can access news and information without internet.
Easy and fast setting
The Hungarian menu helps you set your system in seconds.
Do not miss our latest news, promotions and games.
Follow us and join the new Alcor world.